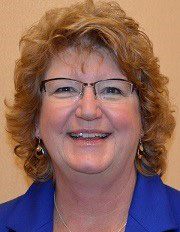 Executive Director
lleiding@harrymeyeringcenter.org
P: 507-387-8281 ext. 237
F: 507-625-9948
"All our dreams can come true, if we have the courage to pursue them.'"
-Walt Disney
Linda feels fortunate to have been involved in providing diverse and empowering services and supports to people with disabilities for her entire career. She has worked in many different capacities including residential supports, vocational services, state regional treatment centers, and client-directed services.  Linda is interested in providing quality services which can be seen in her involvement with other stakeholders and best practice organizations at the state and national level.
Her goal is to ensure that the services provided are designed by the people receiving the services and that the services meet their individual needs. Since joining Harry Meyering Center in November 2018, Linda has been inspired by the commitment of the staff members who provide the services. She has always been impressed with Harry's Mission, Values, and Guiding Principles and the fact that the values closely align with her personal values.
Linda and her husband live on a farm near Lake Crystal where they raised their five daughters. She enjoys gardening, feeding birds, and spending time with their daughters and their families.  She is involved in her community and participates in local day care, politics, and education.