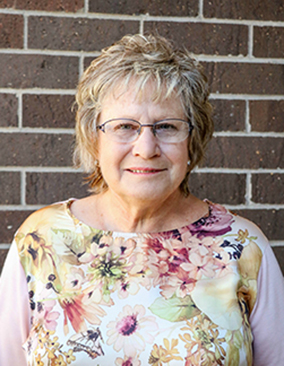 Administrative Accountant
prose@harrymeyeringcenter.org
P: 507-225-5018 ext. 230
F: 507-387-3553
"Be a better person...Take the high road."
-Unknown
Pauline has worked at Harry Meyering for over 40 years. Her position is Administrative Accountant allows her to work with payroll, financial processes and employee benefits. She enjoys the variety which her job offers.
Pauline has a soft spot for the people that Harry Meyering serves and enjoys their visits to the business office. Harry Meyering's work supports her belief that every single person deserves to have the best life possible. Harry Meyering staff strive towards that goal every day.
When Pauline is not working she enjoys road trips, reading and crafting projects.