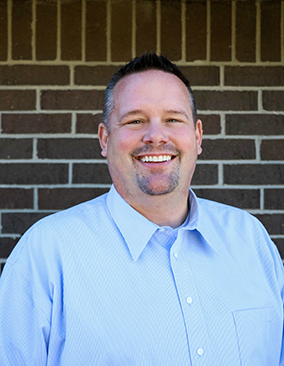 Operations Director
sturvold@harrymeyeringcenter.org
P: 507-387-8281 ext. 253
F: 507-387-5004
"Your assumptions are your windows on the world. Scrub them off every once in awhile, or the light won't come in."
–Alan Alda
Steve grew up in the Hawkeye State but has lived in Minnesota since 2003. He started at Harry Meyering in 2015, serving in the role of Employee Relations Director. What Steve enjoys the most about his work are the connections he has been able to establish with individuals Harry Meyering serves and being able to spend one-on-one time with them.
Professionally, Steve has always had a passion for business operations as well as helping people. He enjoys training and mentoring people and digging into issues, helping others solve problems. The purpose driven work of Harry Meyering is what he values the most about his job, doing his part to help those that are served live meaningful and fulfilling lives.
Steve lives in New Ulm with his wife and their two sons and daughter. When he is not at work he is usually finding another project to tackle around the house or enjoys traveling with his family. He stays active helping out with Knights of Columbus and at community activities and festivals.