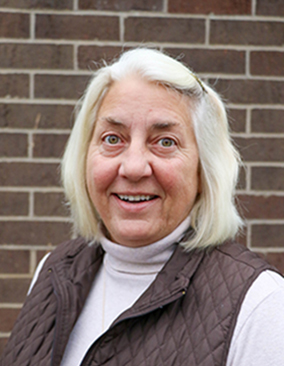 Meet Jean Walter
Team Member
Jean started working in the care giving field when she was 15 year old as a nurses aid. She was so inspired by one of the LPN's she worked with that she knew she would like to follow in her footsteps. Jean was a nurse for 15 years until she took a leave from the profession to pursue other areas of interest but always felt a need to get back into the nursing field. When Jean relocated to Mankato, she thought the timing was excellent to pursue nursing again. She saw the job posting for the LPN in the Supported Living Services program and knew it would be a job she would thoroughly enjoy going to everyday. What Jean enjoys most about her job are the individuals she works with.
Jean is inspired by others who have overcome the odds—working hard and staying focused. Jean's hero is her dad for that very reason. Watching him persevere through obstacles while always remaining positive, enjoy the simple things in life and being grateful. When she is tasked with something to do, she strives to prove that she can do it, tackle problems and never give up. Jean desires to make a difference and make the world a better place for the next generation.
Jean lives with her husband Steve in rural Mankato. Together they enjoy improving and maintaining their acreage. Their children—her two sons and his two sons and daughter—have given them two granddaughters and seven grandsons. In Jean's spare time she enjoys spending time with family and friends, flower gardening, hanging out with their pets and enjoys simply watching and observing people.
Robert M. Hensel once said "There is no greater disability in society, than the inability to see a person as more.", and to Jean this is the work of Harry Meyering.