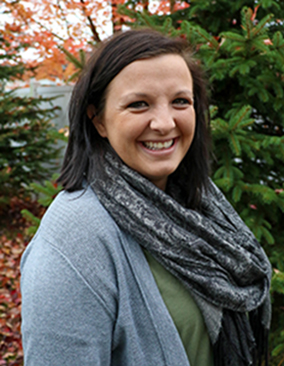 Meet Sammy Slater
Team Member
Sammy graduated high school from Lake Crystal Wellcome Memorial and was unsure what she was going to do after high school. She applied at Harry Meyering because her older sister was employed with HMC. Sammy has now been with Harry Meyering for nine years. She started as a DSP, was promoted to a lead in 2011, became a House Coordinator in February 2012, and was promoted to SLS Program Manager in February 2018.
Sammy lives in Mapleton with her husbandand son. In Sammy's spare time, she likes to be with her family and spend time at the lake and enjoys camping.
Pam Janak, a former Harry Meyering employee, once told Sammy "Don't change them, let them change you.". Sammy continues to keeps this in her mind while supporting the individuals she works with.