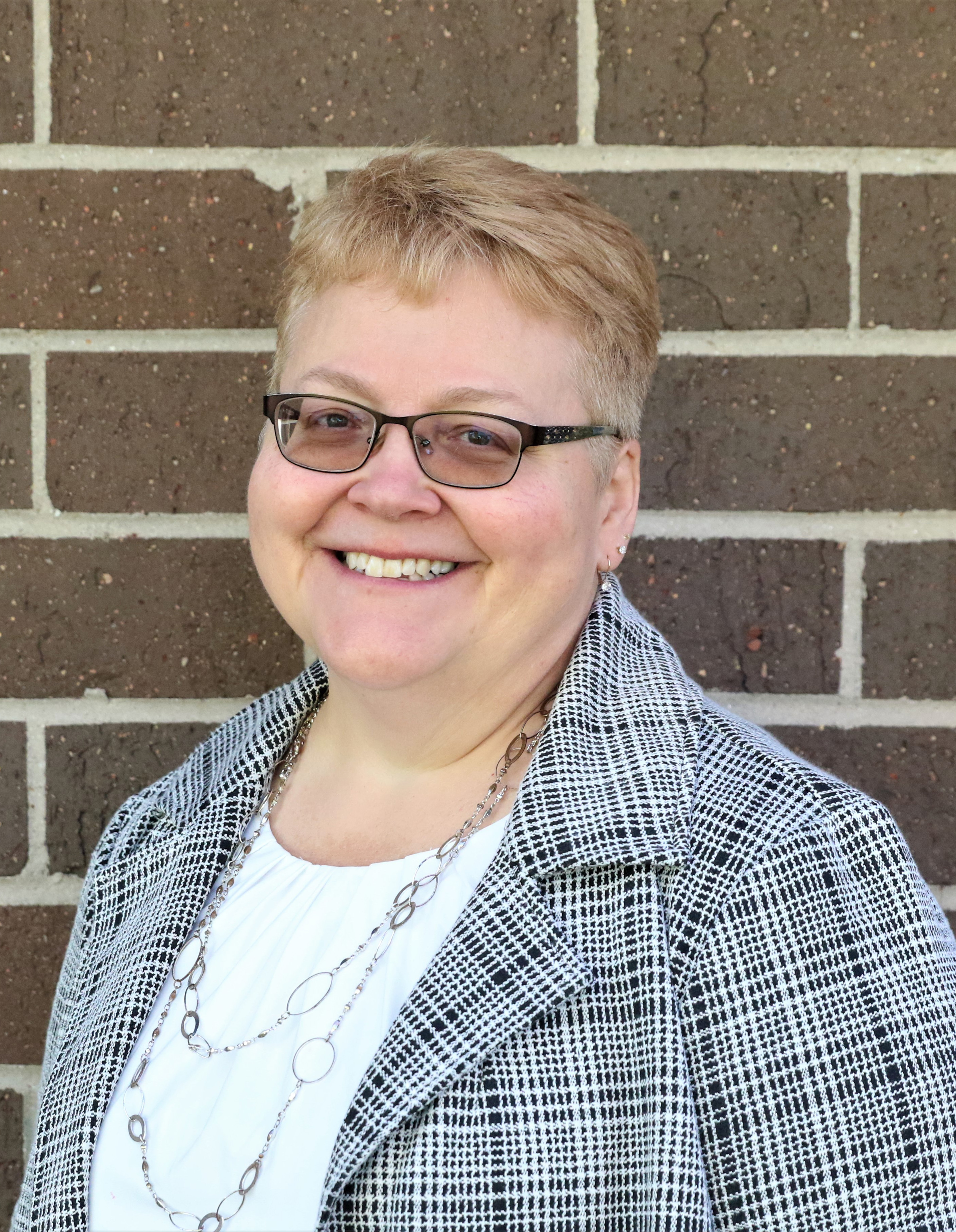 Program Director, CRS / IHS
jleibbrand@harrymeyeringcenter.org
P: 507-387-8281 ext. 254
F: 507-388-5420
"Any job worth doing is a job worth doing right!"
-Dad
Judi has over 34 years of experience working with and supporting individuals with disabilities.  She started her career at Harry Meyering in the ICF as a Resident Supervisor, today known as a DSP. Over the years at HMC, Judi has worked in almost every position and in all the programs. Judi is currently the Program Director for the CRS and IHS Programs. Judi claims this is her favorite position with the organization, though she probably has said that about every position she's had! She loves working with the individuals and the staff, trying to find the best ways to support people and ensure quality services.
Judi is involved with the Zonta Club of Mankato, part of Zonta International. Zonta is an organization focused on empowering women through service and advocacy. Judi has served as Treasurer, Vice President and President. Through Zonta, Judi has traveled and met women from all over the world who share her passion for service. Judi's dad always said, "Any job worth doing; is a job worth doing right!" – and to this day, she lives by these words in all that she does.
Continuing education has also been important to Judi. In 2008, Judi graduated with honors from the University of Phoenix. Unsure of what degree made the most sense, Judi spent many years bouncing between degree programs before attaining her Bachelor of Science degree in Human Services Management.
Judi lives with her husband Al. They have one daughter, Megan, a son-in-law, David, and one adorable and incredibly smart grandson Caden (Judi claims she is not biased). She also has two rescue dogs, GeiShe and Ruko, that are her "fur babies". As a family, they enjoy spending time together and watching reality TV or the Food Network. Judi also enjoys cooking, crafting, reading, playing bingo, and spending time with her family.
Jane Goodall said, "What you do makes a difference, and you have to decide what kind of difference you want to make." These words speak deeply to Judi. She finds her purpose in life is based on her passion for service to others, and it drives all that she does. Judi is a strong believer that all people have value and all people deserve to live a happy, healthy and successful life, Judi surrounds herself with people and activities that support and align with this thought process and values. The work HMC does to support individuals is in perfect alignment with her passion and purpose.