Building meaningful experiences and fulfilled lives.
We provide individualized supports to people that encourage dreams, focus on independence, and foster community connections. Supports are adaptable for each person to ensure a meaningful lifestyle for all.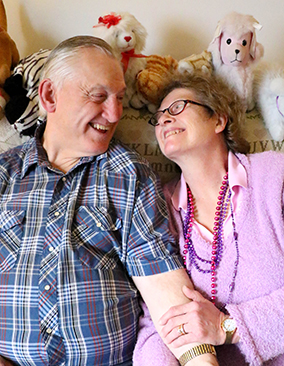 Irene and Bob met while both were working at MRCI.
If you ask Bob and Irene about the benefits of being married, they responded together with smiles on their faces "It's wonderful!". Continue ›
Harry Meyering Center has caring, compassionate and awesome people behind the company! It is a great company to be a part of and has many things that make it GREAT!!
— Kelsey N.