Building meaningful experience and fulfilled lives.
At Harry Meyering, we provide individuals with developmental disabilities and their families with services that encourage dreams, focus on independence and foster community connections.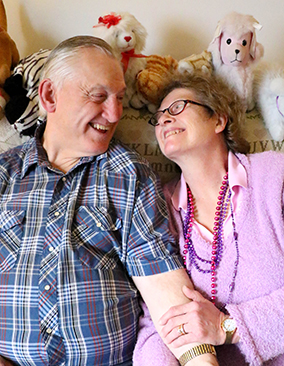 Irene and Bob met while both were working at MRCI.
If you ask Bob and Irene about the benefits of being married, they responded together with smiles on their faces "It's wonderful!". Continue ›
"I've worked for the Harry Meyering for 3.5 years and I truly love my job. It's not often you find something that is so fulfilling that it doesn't feel like work. I would recommend working here to anyone that is interested!"
— Shelby B.